Tierney Family History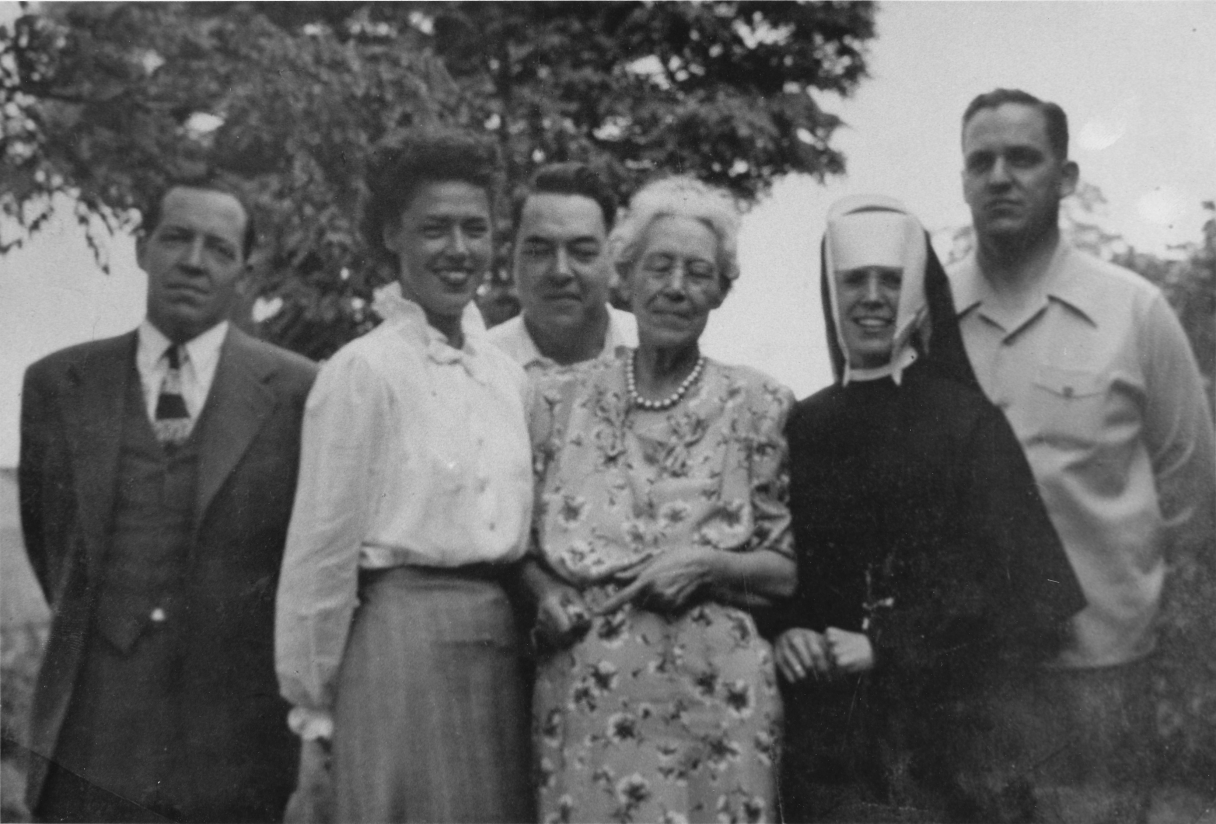 The Daniel Tierney Family in July of 1953.
Left to right:
John Francis "Jack" Tierney
Inez Engracia Tierney
Orvine Joseph Tierney
Inez Eugenie (Hughes) Tierney
Josephine Euphalia Tierney
Raymond Joseph Tierney
Below are all names currently found in the database. To get more information on any decendant, click on that name. People who have married into the family are found at the bottom of the page.
The data I started working with is skimpy at best, especially concerning Orvine's siblings. If you have more up to date information, please send it to me and I will put it into the database immediately. For any people to be added or modified (an ancestor who has passed, a new spouse or children), I would like to collect:
Full name
Birth date and birth place
Death date and death place
Wedding date and wedding place
Please note that when information is missing, you will see [Unknown]. If you can supply that information it is greatly appreciated.
If you have an image that you would like to contribute, please e-mail it to me and I will crop and size it, then add it to the database as well.
I have made it so that the details of the database can only be viewed once a user logs in. Once you are logged in, your relationship with the person being viewed will display at the bottom of the page.
You must be in the database in order to get an account. If you would like access to this database, send me your FULL name, your birthdate and your mother's maiden name. If this matches an entry in the database, I will send you back your login/password via e-mail.