Jessica Zechiel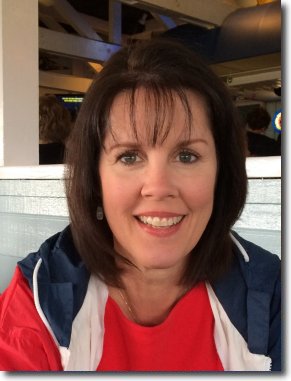 Hi, I'm Jessica, the proud mother of John and Alexander and wife of David. Both boys are college gradutes now, John from USC and Alex from my old alma matter, UCI.
I met my husband when I was eight years old. We have been married for over years now. He is my best friend and the best hubby that a girl could have.
I'm a member of the Screen Actors Guild. I joined SAG after graduating with a BA in theater arts from UCI. I have appeared on a few television programs and some films. They include:
Mork and Mindy
Love Boat
The Powers of Matthew Star
Forbidden Love (MOW)
Hotel
The Young and the Restless
Nowadays I give my performances in the church choir at Presbyterian Church of the Master where I sing soprano. I love to sing, and I find it very uplifting and lots of fun.
I have worked part-time at Coto de Caza Golf and Racquet Club for over 23 years serving and bar tending. The members are very nice and have become friends of sorts over these many years. I work with lots of young people and that helps me retain my own youth.
You can send me e-mail at: .